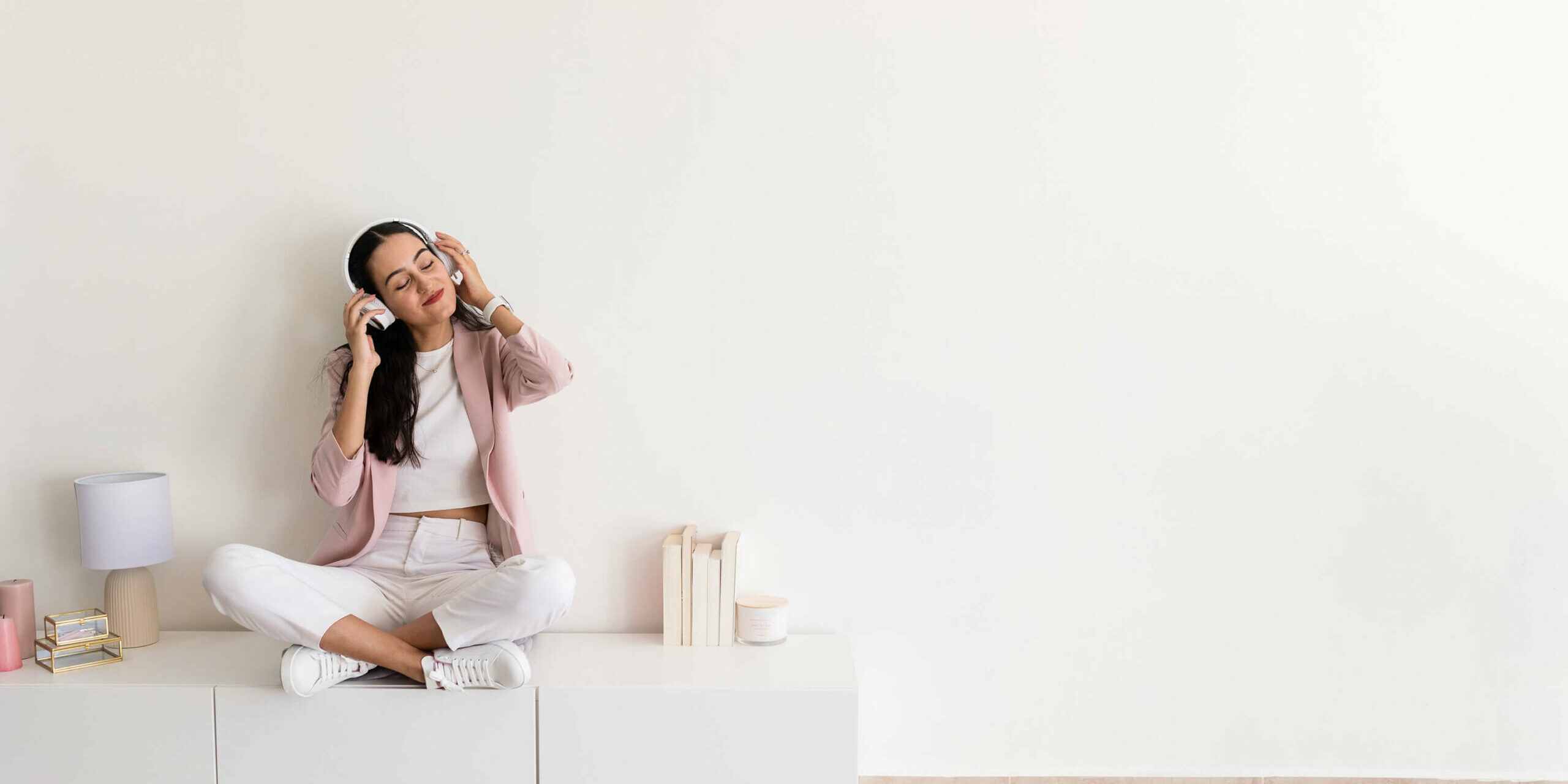 Why You Need a Private Podcast in Your Marketing Plan
The online business world is always evolving, and private podcasting is an up-and-coming trend that should definitely be on your radar! For service-based business owners (especially coaches and consultants), private podcasts are a game-changer. 
These days, we're all a little overwhelmed by PDF after PDF, stuffed email inboxes, and course content that requires you to stay strapped into a chair. But a branded private podcast opens up opportunities for higher engagement, building stronger connections, and bringing in more leads and sales! I've previously shared four ways a private podcast can elevate your brand, but today, let's talk about the benefits of private podcasting and how you can use them to generate leads in your business.
What is a Private Podcast?
Unlike public podcasts, which are accessible to everyone, a private podcast is exclusive. They're usually offered to a limited audience, like a specific group of people who have signed up for your email list or a membership. And unlike public podcasts, private podcasts can only be accessed via a private link shared by the hosts.
While public podcasts are an AMAZING addition to your business ecosystem that add value to listeners, build brand authority, and connect with potential clients, private podcasts are a different kind of tool. They're a way to offer tailored content that caters to an even more niched-down audience.
Even if public podcasting isn't right for your business (yet 😉), going private is an ideal way to add all the benefits of podcasting into your existing marketing plan.
The Benefits of Private Podcasting
The secret sauce that makes private podcasts such a valuable tool is their exclusivity. With restricted access, you can really hone in on making sure content reaches the target audience and hyper-personalize each podcast to meet specific needs and preferences…or add even more value to other exclusive offerings. There are a TON of things you can do with a private podcast that you can't do with a public podcast, from creatively delivering email sequences to offering additional content to existing followers. Let's look at some of the main benefits private podcasting has to offer.
You can make them short and sweet
Many people think they're overly complicated or have to be super long. An episode can literally be 3 minutes of intentional information or tips, a repurposed webinar or masterclass, or a replay of a past challenge. 
Enhanced Audience Engagement
No matter which content you're considering for your private podcast, providing your audience with the option to listen on the go will amp up their engagement. Delivering your own words in your voice is intimate and creates connection with listeners in a fresh way that you can't achieve through written word alone. Plus, when you give people an option to listen to content on the go, they're much more likely to actually hear everything you have to say!
Repurposing Content
A private podcast is essentially the best repurposing tool ever, because there's a multitude of ways you could use it! Don't know where to start? Try converting your existing webinars, email sequences, and weekly group coaching sessions into private podcast episodes. You already have the content; converting it into audio opens you up to an entirely new audience. Hello Audio will even do all the work for you by turning existing video into audio-only content ready for listeners' ears.
Lead Nurturing and Relationship Building
When someone signs up for one of your lead magnets, they're already committed to learning from you and potentially becoming a client. Bringing private podcasting into the mix shows off your personality and gives an undeniable YOU factor to your lead magnets. Audio content is inherently relationship-building and helps people picture what it would be like to work with you. 
How to Use a Private Podcast to Generate Leads
There are virtually endless ways to generate leads with private podcasts! I've included a few of my favorites below. 
Turn an existing lead magnet into a private podcast
Whatever you've already created for your business that's already working would make a fabulous private podcast! They can stand in for a PDF, video, or quiz. For example, if you have a lead magnet about "Five Steps to Financial Freedom," you could deliver that advice via audio instead of as a worksheet. You can even mix the two! I offer an online podcasting quiz on my website, but I deliver the results in a private podcast. 
Pro Tip! Remember to naturally pitch your services in the audio. You can add it at the beginning, end, or throughout the podcast – just go with the flow and do whatever feels natural to you (but be strategic about pitching! 😀) 
Turn your welcome series into a private podcast 
Welcome sequences are HUGE brand trust builders, so they are the perfect place to add a personal touch. A lot of people recommend adding a video, but I've never been a big on-screen person. If you're the same way, a private podcast can build the same connection with clients! This could be as simple as reading your existing emails out loud and including the audio link in your current emails. 
Want a step-by-step plan for turning your welcome series into a private podcast? Check out the Welcome Series Makeover at the Podcast Effect! 
Pre-Launch Strategy for Courses and Webinars
You can use private podcast episodes for workshops, minicourses, and exclusive content leading up to a course. The increased engagement that you get with podcasting has the power to create a little extra buzz and make warm leads even warmer leading up to launch day. 
When creating a content plan, think about what will add value to listeners and nurture them along the path to purchase – get laser-focused on taking them on a strategic journey for best results!
Add a Complementary Offering to Current Services
If you already have a video course, turn the existing audio into a private podcast feed. Giving students another option to consume course content makes it easier for them to listen while they're folding laundry, washing the dishes, or waiting in the school pickup line, which in turn makes it more likely that they'll finish your course (and get great results!) 
Showcasing Client Wins
If you have a video of something you received great feedback for from your business, don't let it collect virtual dust! In addition to featuring pull quotes from clients on your website, sales pages, and in email sequences, ask them to send feedback to you in their own words. Just like hearing about your services from you is a powerful connection-building tool, hearing client wins in their own words builds trust with potential future clients. 
A Unique Take on Newsletters
Consider supplementing or replacing your email newsletters with private podcast episodes. Record everything in your own voice, putting your own personal spin on the content. You can even stack this with other ideas on the list, like sharing audio of recent client wins in your newsletter! 
Steps to Start Your Private Podcast
If you're ready to add a private podcast to your business ecosystem, here's what you can do to get started.
Identify Your Niche and Audience
To create ANY successful podcast, you need to first understand what your audience wants and needs. When you know your listeners, you can tailor your content, tone, and message to resonate with them and meet them where they're at. 
Content Planning and Consistency
Just like with any content strategy, planning is crucial! If you have no strategy or plan, your episodes will be all over the place. Before you hit record, make a clear marketing game plan and decide on your central message. Think about the steps you want listeners to take, then work toward that goal with every episode. 
Pro Tip! Private podcasting isn't the time to create something filled with fluff, so script everything to keep your messaging clear and concise. 
Decide on a release schedule
Some people create bulk episodes then release them at once for listeners to binge. Others prefer to drip them out over a period of time leading up to a course. If you want to include audio content as part of a welcome series or newsletter, then simply follow your typical release format. Otherwise, the choice is yours! The most important thing is that you decide on a format and provide consistency to listeners. 
Technical Aspects
The tech setup for private podcasting can be daunting, and it's one of the biggest stumbling blocks I see holding people up. But you actually don't have to be super tech-savvy to record a private podcast! All you need is a trusty mic, headphones, recording software, and your laptop. 
Private podcasting holds immense potential for your business!
Its personalized approach and the power to generate leads in innovative ways make private podcasting marketing gold! If you want to hear more, listen to episode 187 of The Mindshift Podcast with Darrell Evans, where Marcie Page and I delve even deeper into the benefits of a private podcast.
The future of private podcasting with Marcie Paige and Leah Bryant
Ready to start a private podcast?
Launch my Private Podcast! Our podcast ninjas can lead you through all the steps of creating a plan, recording logistics, and lead generation with private podcasting.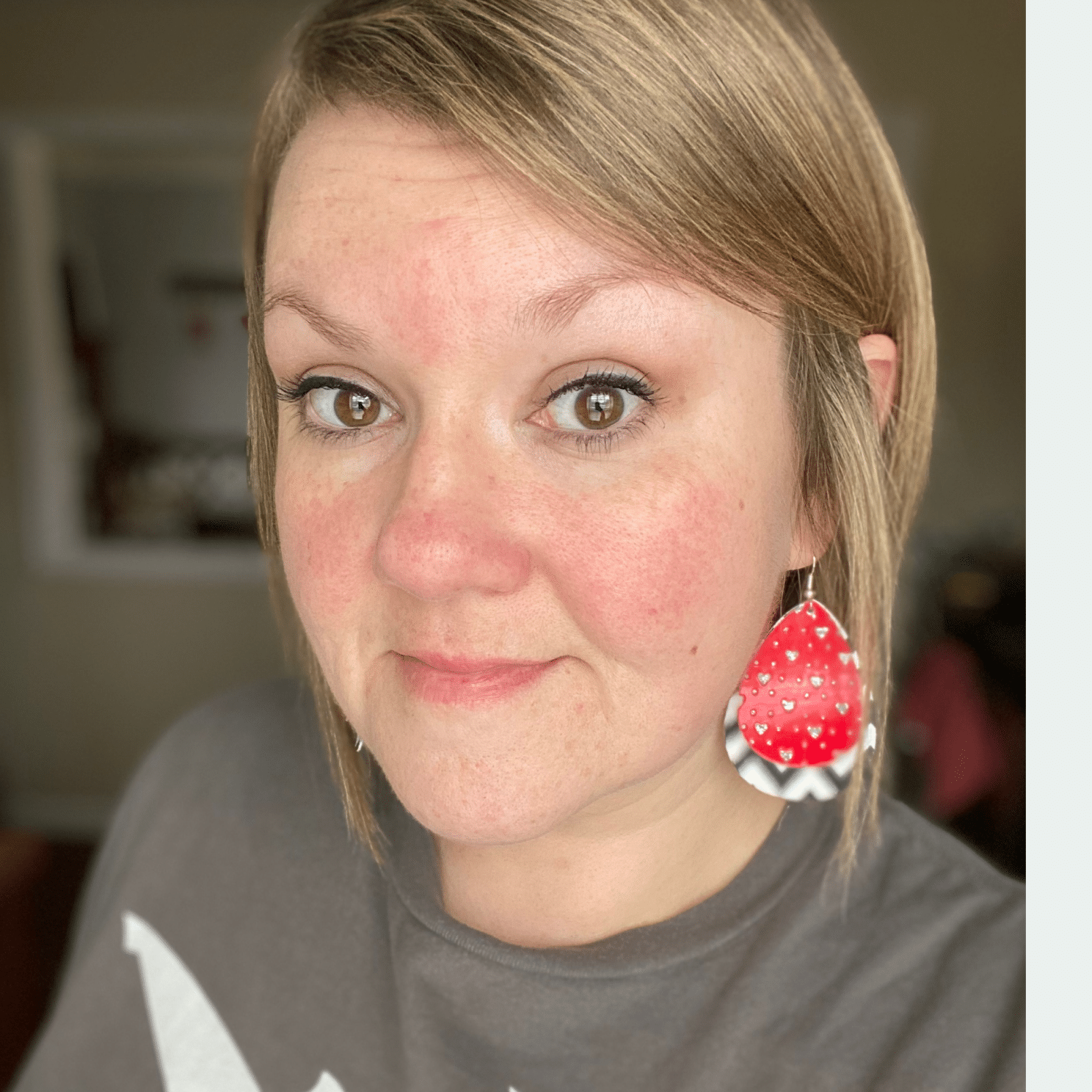 The only thing I love more than binge listening to podcast, is helping you publish a podcast you love!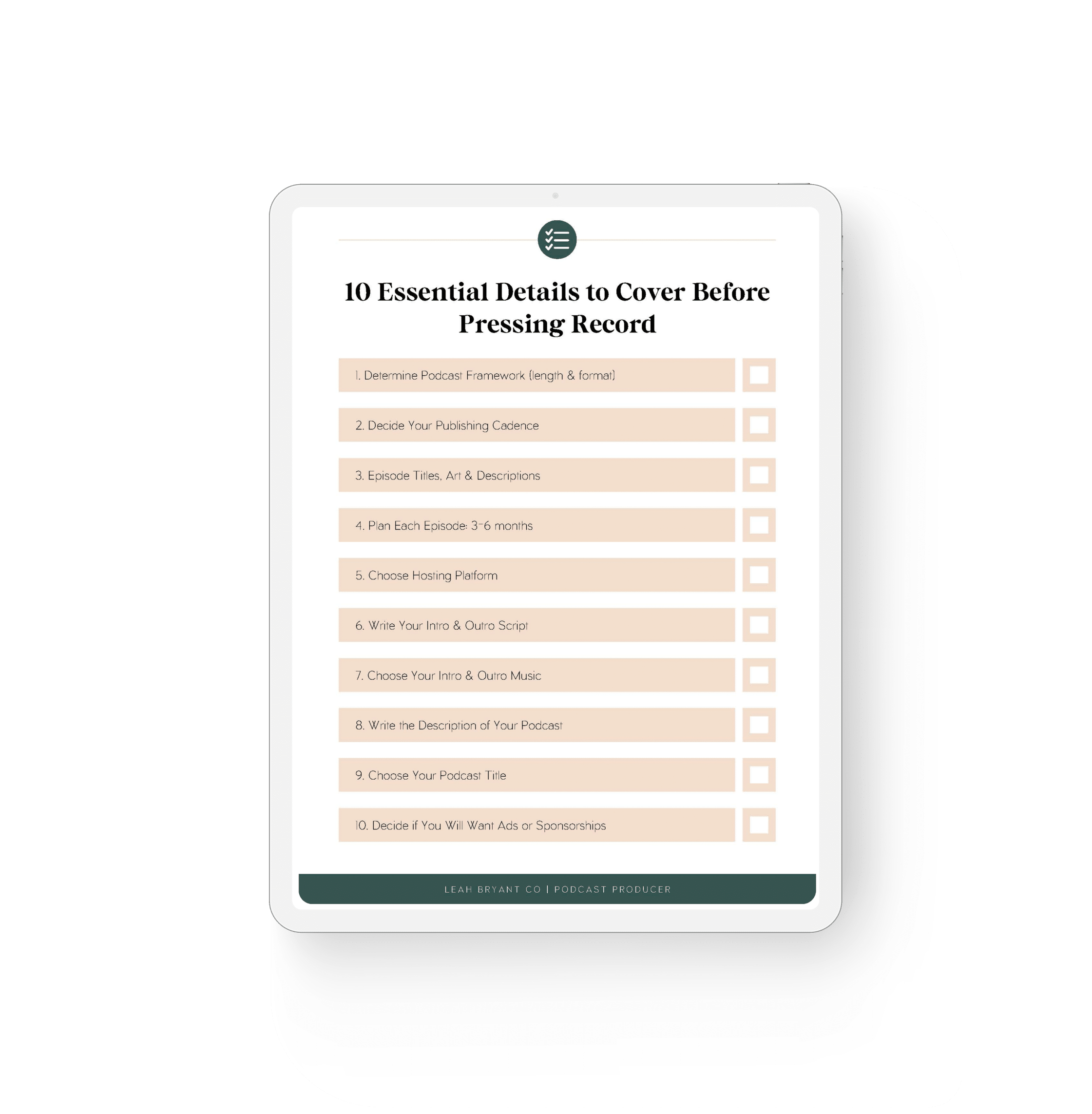 Grab your Podcast Roadmap