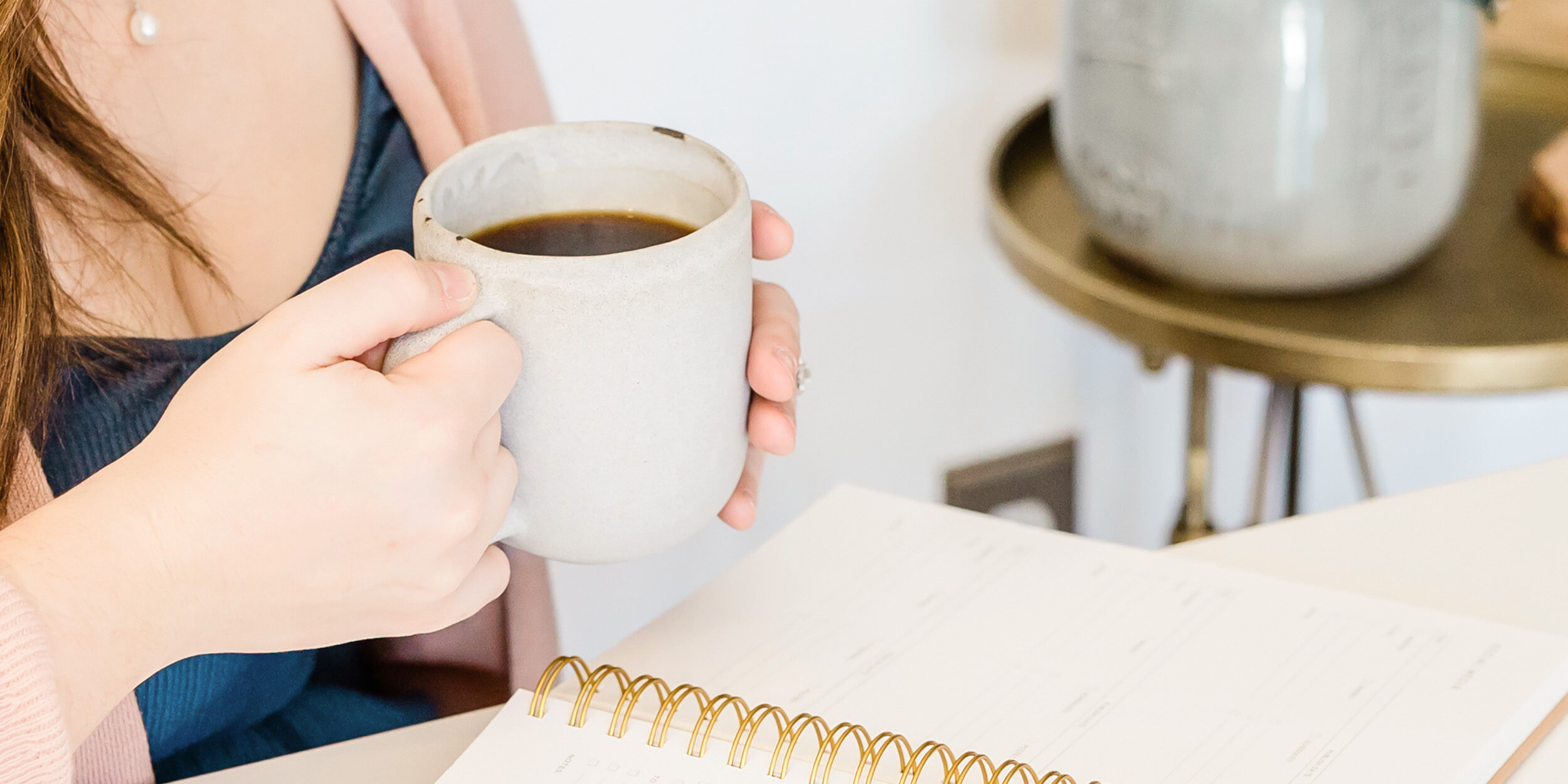 Tips for Managing Your Podcast Production Workflow
Did you know that part of the recipe for a successful podcast has nothing to do with the topics or guests? If you want to consistently show up with episodes that connect with your ideal listeners and grow an audience, nailing down a well-planned podcast production workflow can make all the difference.
Behind every great podcast is a great podcast production workflow.
What is podcast production, exactly? It's all the systems and processes you build around your podcast to get things done and make the production process go as smoothly as possible.
And since I'm a professional podcast ninja, I've gotten podcast production down to a science! 
Today, I'm sharing all my best tips for managing your podcast production workflow, from pre-production through promotion and beyond. 
Here's what you'll find in this post:
My tried-and-true podcast production workflow

The stages of making a podcast – and what you can do during each step to keep things running like a well-oiled machine

How to save time AND create a fabulous podcast

Our free

Podcast Strategy + Launch Roadmap

that will help you develop a solid content strategy and promote your podcast like a pro
So, let's dive in, shall we?
Set yourself up for success in Pre-Production.
If you still need to develop a strong vision for your podcast's overall purpose and goal, that's where you should start! Getting clear on your niche and ideal audience will be your guiding light on finding potential guests, choosing topics, and setting the overall tone of your podcast. 
With that niche and target listener in mind, grab the Content + Episode Planner and get to work on mapping out episode themes and guests for future episodes. I like to plan at least a month ahead of time and simultaneously work on several podcasts' worth of content. I recommend planning a month ahead of time and working on several episodes of content at once. I like to plan ahead and map out batches of episodes at least one month in advance. 
Working ahead gives you plenty of time to switch things up if you get deep into the research phase and decide to go in a different direction than you originally planned. Even if things go easy-peasy, it still takes a fair amount of time to get from concept to finished product, so leave yourself plenty of extra time!
Book guests and schedule interviews well ahead of time.
You never know what people's schedules will be – we're all super busy these days, and it might be a while before you can find a recording time that works for everyone.
If you're feeling lost on finding podcast guests in the first place, check out my post on simple strategies for promoting your podcast and my guest email templates. I lay out exactly how to get those guest spots fully booked in those two resources!
Pro Tip! When it's time to record episodes, send guests a prep email to ensure smooth recording. 
It can serve as a helpful reminder that recording day is approaching and set expectations for recording times and length. Include clear recording instructions (like asking them to use a microphone and wear headphones for better sound quality). If you already know the questions you plan to ask or topics you want to cover, send them to your guest so they can think through their answers beforehand.
And remember: being a good host doesn't stop after you're done recording. Follow up with a thank you email and let guests know when the episode will be published. Once it does, ask them to share it with their audience and tag them when you share the post on social media.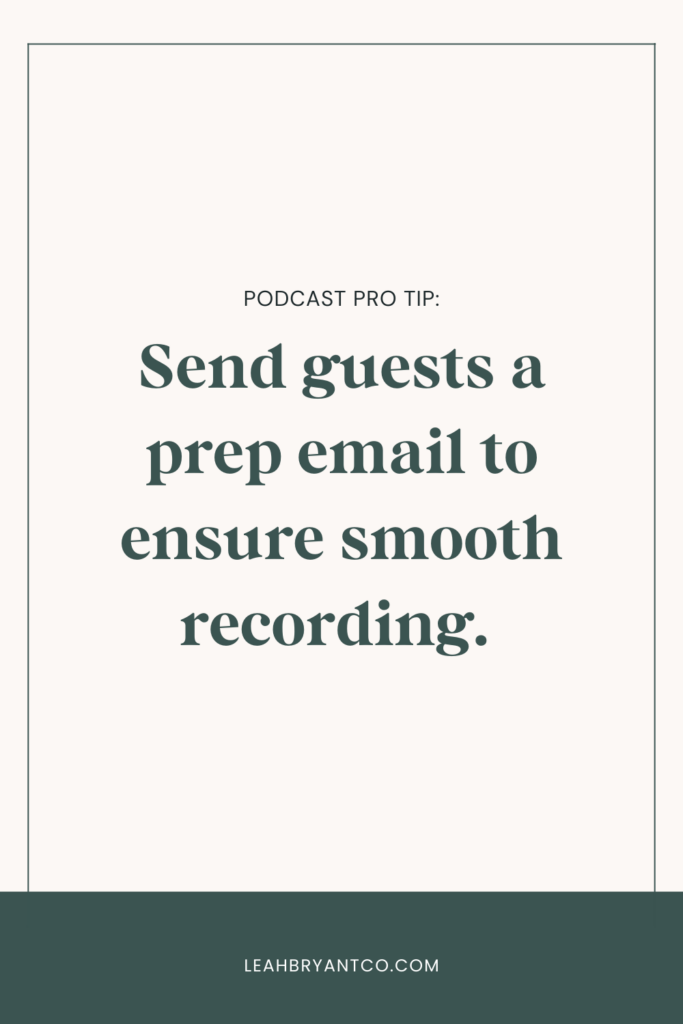 Pro tip! Make it even easier for guests to promote their episode by sending over pre-made marketing assets like social media graphics and swipe copy. 
Write episode outlines or scripts ahead of time.
This might be the most work-intensive part of the pre-production process! But you'll be golden if you put in this prep work now. Let's be real – it's harder than you think to talk for 20 or 30 minutes on the fly! A good outline will help your words flow more quickly, and you'll never be at a loss for what to say. 
Prep your recording space and equipment.
Your podcasting setup doesn't have to be flashy, expensive, or complicated! I recommend three essential pieces of recording equipment: a laptop, a microphone, and a set of headphones. That's all it takes to make a vast improvement in audio quality and give your podcast that extra polish factor. 
Before you hit record, take your setup to a nice, quiet room with plenty soft surfaces to absorb sound. A closet can be a great home recording studio – yes, really! 
Recording and editing audio 
Once you've figured out your best podcasting spot, set up your equipment, grab your script, and press record. And while you're recording, make a quick note of any place you think might need editing later. Hear a loud noise? Hit by a sneaky sneeze? Is the neighbor's dog barking its head off? Jot down the timestamp, and when it's editing time, you'll know exactly where to find it. 
Pro tip! Work backward when you're using your timestamps for reference. Otherwise, the timestamps will change while you're working. Then, listen to your podcast all the way through and cut out any long gaps, awkward silences, or other loud noises. 
A note about audio tracks
ALWAYS record your guest's audio track separately from yours. The sound quality of each side of the conversation won't always match. After all, your guest will use another Internet connection, and you'll be at the mercy of another software like Skype or Zoom. Plus, you're not in control of their podcasting setup, and they might have interruptions, loud noises, etc., etc., etc.! 
Post-production
Once you have successfully recorded your episodes, a whole other stage of podcast production is just beginning! Now it's time to clean up your audio and get everything prepped for publication.
Mixing and mastering audio.
Perfect sound quality doesn't usually happen right out of the gate. You'll need to use a program like Hindenburg to reduce noise, balance frequencies, and adjust volume level differences between you and your guest. 
Create show notes and episode descriptions.
Write a short paragraph or two about what you can expect to find in the episode and add links mentioned during the episode. It doesn't have to be complicated, but if you write it ahead of time, it won't hold you up when it's time to publish! Plus, descriptions help drive traffic to your podcast and make it accessible for people who aren't able to listen.
Generate social media assets.
I like to do this while all that information from the podcast is fresh in my mind rather than leaving it until publishing day. Pull some great quotes into audiograms and carousel visuals for promotional purposes. Doing it right away is like a gift to your future self, so you won't have to procrastinate posting the latest episode on Instagram. 
Examples of podcast social media graphics for one of our amazing clients, Sunny Logsdon:
Upload to your publishing platform. 
Once an episode is fully edited and mastered, upload it to the publishing platform of your choice (my favorite is Buzzsprout), along with show notes and any custom graphics. Congrats, you just published a podcast!🎉 Now, it's time to promote it
Ways to promote your podcast 
Don't just upload your podcast and hope for the best – a little promotional effort makes the most of all that hard work and drives more traffic to the latest episode. Wherever you're hanging out with your listeners or other fans of your brand, post your podcast link! 
Social media
Remember those assets you created in the post-production process? It's time to use them. Link to the episode in your stories and Facebook page, post a reel with an audiogram or bust out that carousel of pull quotes. Remember to tag your guests so they can repost to their followers!
Blogs
If you've already written a blog on an episode topic, go back and embed the episode on that page. And if you don't already have a post, you can create a fresh, SEO-optimized post to draw traffic from Google searches and develop organic listening traffic. 
Email subscribers
Pull some of the best juicy takeaways from your latest episode and recap them for your email subscribers (and, of course, include a link to the full episode!)
Ongoing podcast maintenance tasks
Your podcast workflow goes beyond each episode! You'll also want to perform a few ongoing marketing tasks and content refreshes to keep your audience engaged.
Interact with your audience and respond to feedback
Respond to comments on social media and incorporate listener suggestions into future content. When you listen to what listeners are saying and what questions they're asking, you get better and better at creating content they can't wait to hear. 
Evergreen old content 
Inevitably, some part of the content you covered in past episodes will eventually become outdated – but that doesn't mean you have to let it collect dust. You can repurpose fan-favorite topics into updated episodes with a fresh take. 
Continue to learn and improve
Nothing is set in stone about your podcast! Consider listener feedback and analyze podcast metrics often to figure out what's working. It's great to have a clear vision, but if something isn't serving you or it's no longer resonating with your audience – change it! 
Tips for managing your podcast production workflow
Establish a consistent schedule and routine.
People tend to approach podcast production episode by episode, but I recommend thinking of your podcast process in chunks and grouping like tasks with like. When you do all of the research, recording, or editing at once, you'll get into a groove and move through each one more quickly. 
Batch recording
Set aside dedicated time to record several podcast episodes at once. It takes time to get set up and get into your podcasting persona. Why not make the most of it and record multiple episodes while you're already there?
Use a project management tool
The most important thing is figuring out a routine that works for you and sticking with it. Take things a step further by making it official somewhere outside your head, like ClickUp, Airtable, or Asana – with deadlines and due dates – to ensure they happen and that nothing slips through the cracks!
A well-planned workflow is an essential ingredient to podcast success!
The tips in this post will get you well on your way to establishing a workflow that will keep your publishing schedule consistent and your audience growing.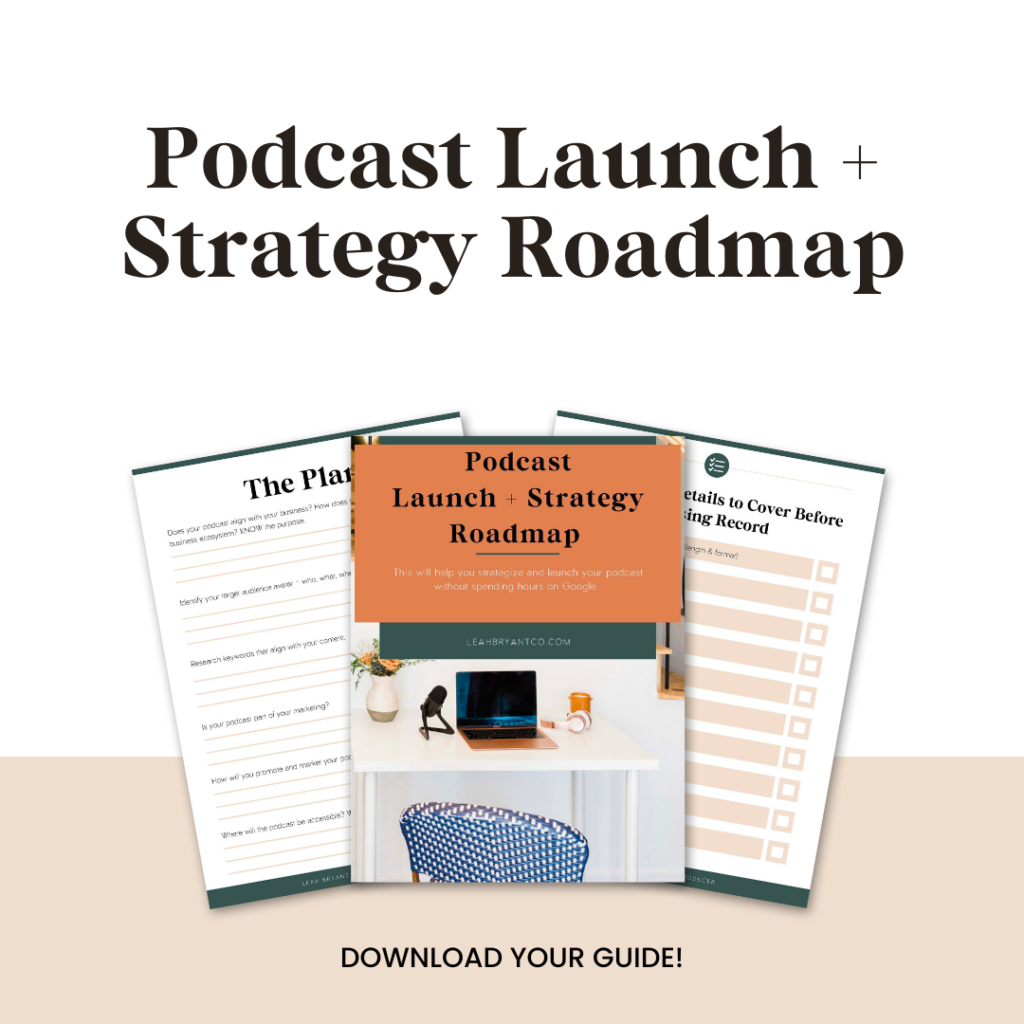 Download our free Podcast Strategy + Launch Roadmap for even more in-depth guidance!
*This post contains affiliate links, so I may earn a small commission when you make a purchase through links on my site at no additional cost to you.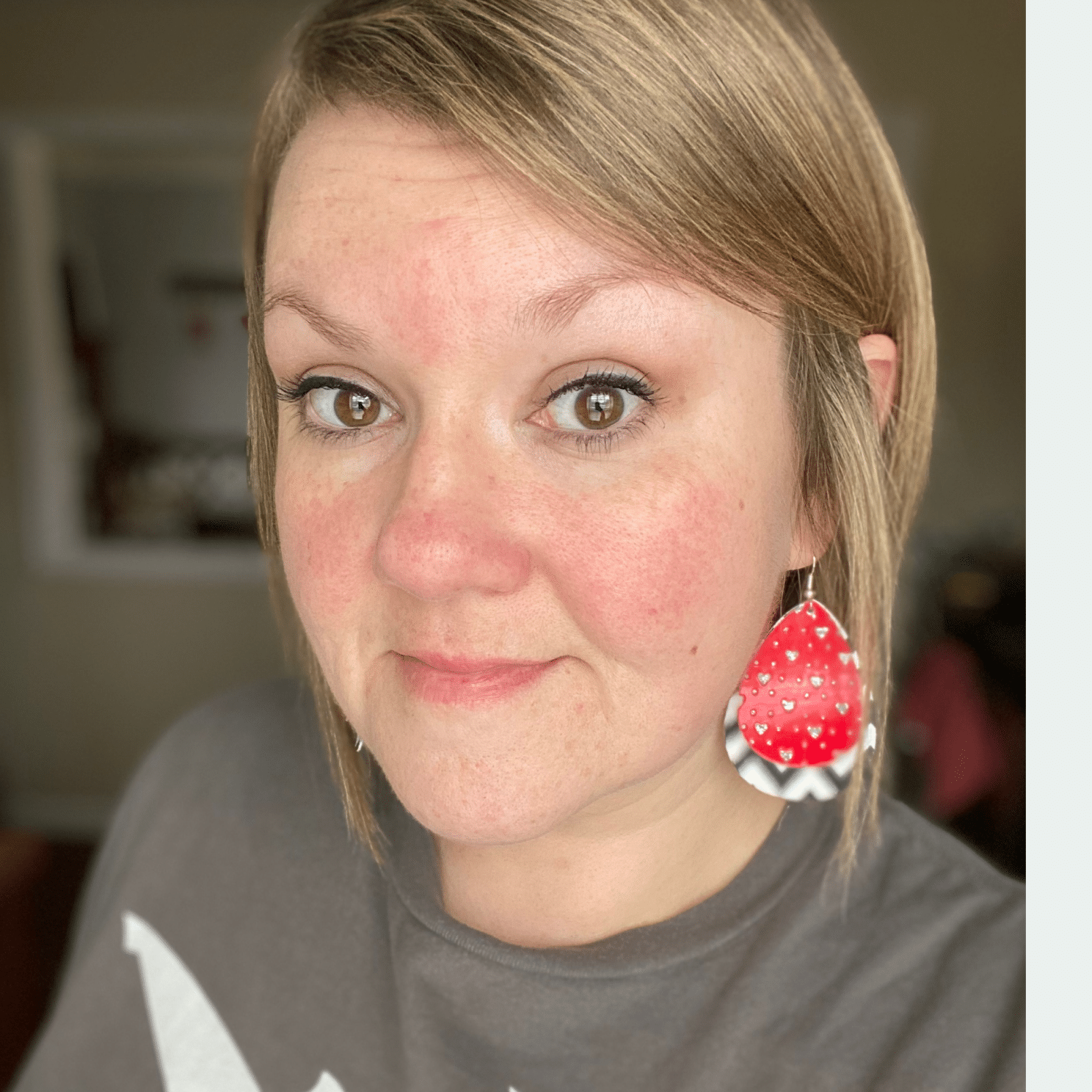 The only thing I love more than binge listening to podcast, is helping you publish a podcast you love!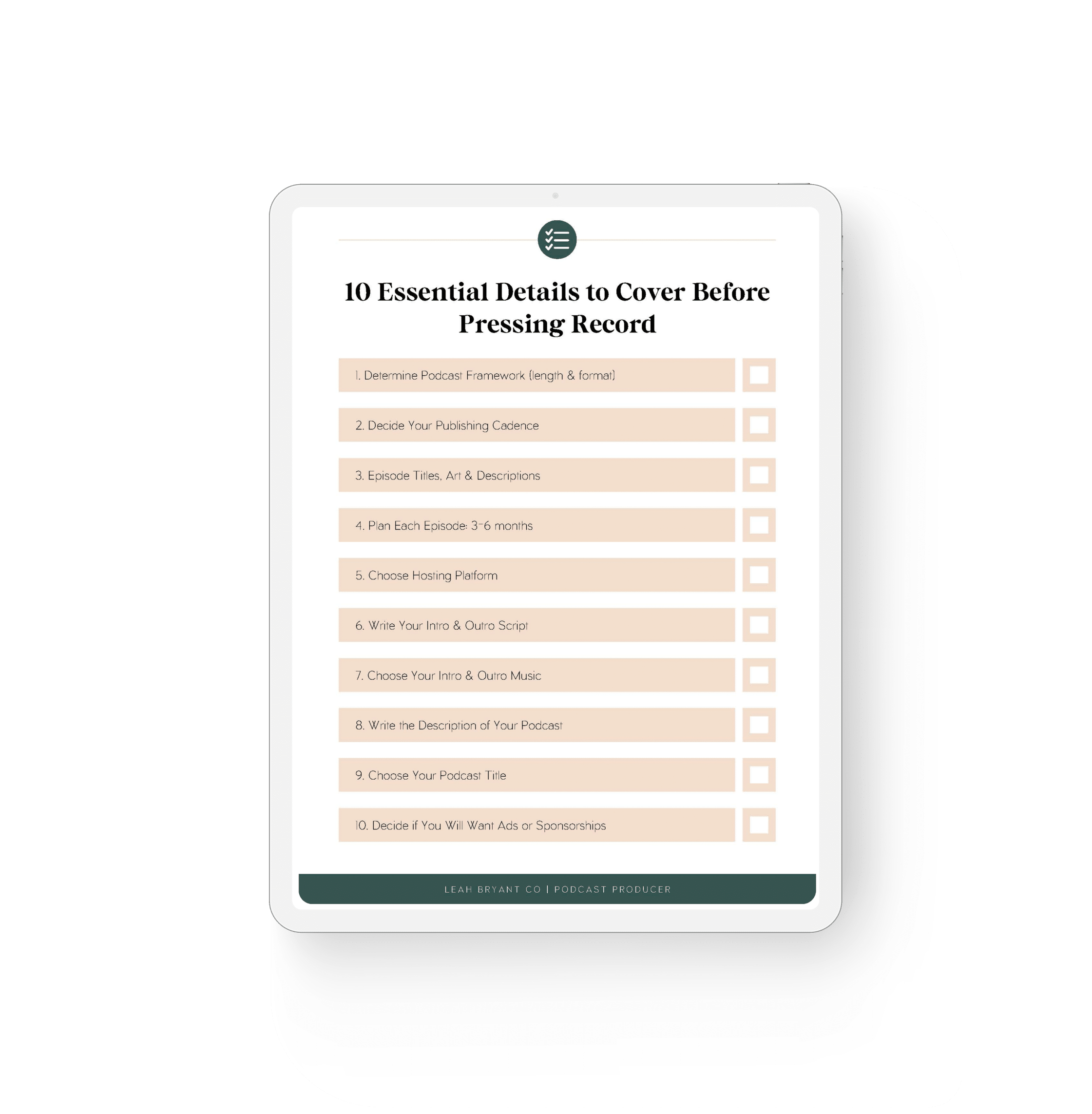 Grab your Podcast Roadmap