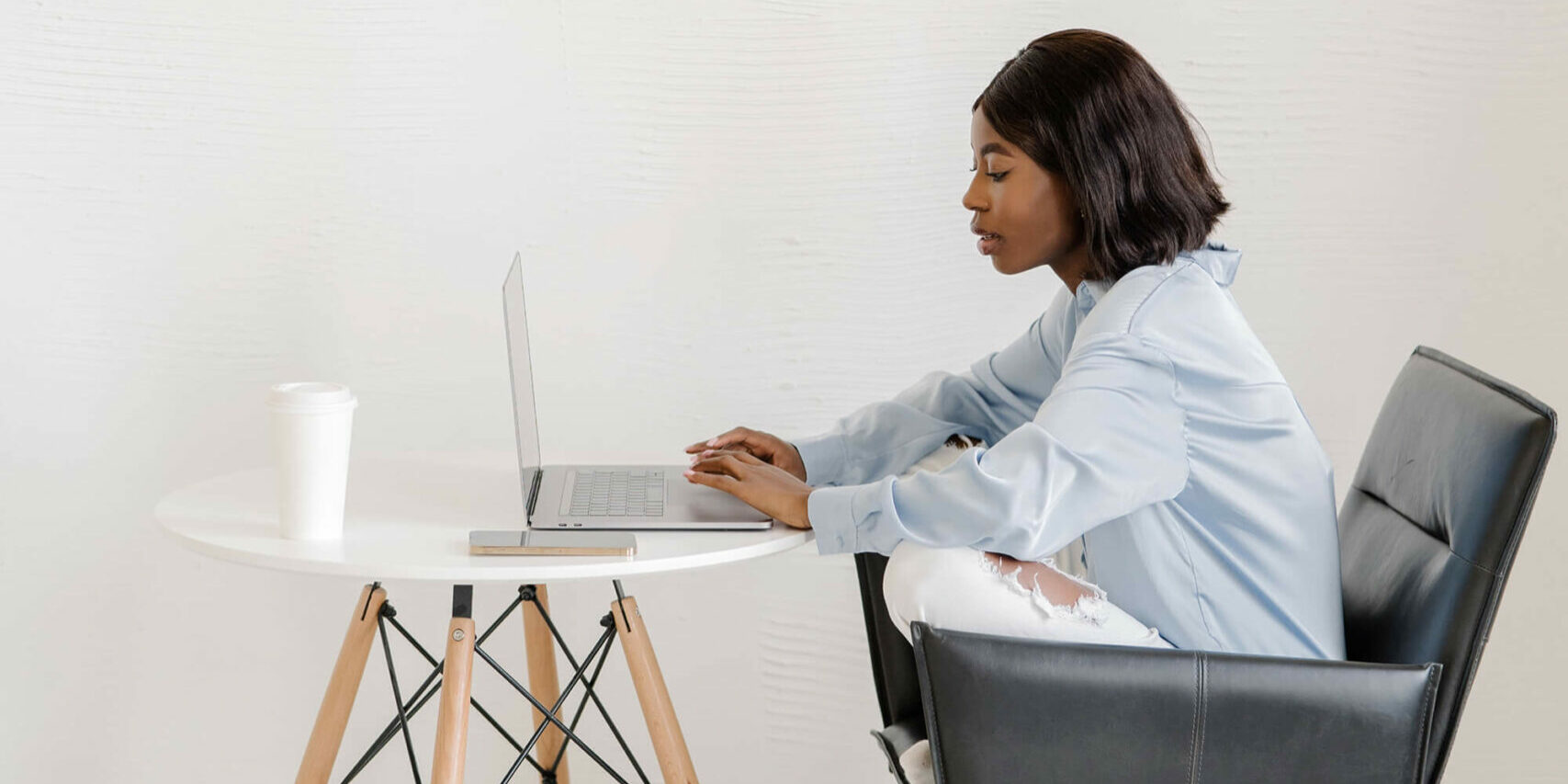 Making Sense of Podcast Measurements and Downloads
Have you ever looked up your podcast downloads and found yourself wondering what they mean for your success? Are your numbers even good?! Join us as we delve deep  into the world of podcast measurement to demystify podcast download numbers, the factors that influence them, and how to really evaluate your show's reach. We'll also discuss additional metrics that can help you get the big-picture view of your podcast's overall impact and growth. If you're ready for some serious clarity when it comes to podcasting analytics, keep reading! Understanding your podcast's success is about to become SO much simpler. 
Why Podcast Download Numbers Matter (And Why They Kind of Don't!)
It's only natural that you'll want to check out how your podcast is doing. Everyone wants to see the numbers behind how many people download each episode of their podcast. Fortunately, those numbers are readily available through your podcast hosting provider, and they're updated in real-time. However, it can be really tempting to check on your downloads every other minute. Don't do that – especially if you just launched your podcast!
Here's my advice: look at the numbers during the first seven days after your launch. Watching the download number go up immediately is fun and exciting! But after that, wait to look at them again for 30 – or even 60 – days. Gaining traction with a podcast takes time, and it can be discouraging if you aren't getting as many downloads as you'd hoped. Just focus on creating content that provides value and connection with your audience, and more downloads will come.
What's a Good Number of Podcast Downloads?
Every single podcast is unique, with a one-of-a-kind audience, so there's not just one "good" number of podcast downloads to have! Small audiences aren't a bad thing, and they're not all that uncommon in the podcasting world. Even if your audience is only 50 or 100 people, those people are actively downloading your podcast and dedicating their time to listening to what you have to say. That's a pretty big deal! Your downloads, reach, and engagement with your ideal audience are much more important than the overall number of downloads.
To give you an idea of the industry standard, here's what Buzzsprout says about episode downloads in the first 7 days after your podcast releases. If you get…
More than 30 downloads, you're in the top 50% of podcasts.

More than 93 downloads, you're in the top 25% of podcasts.

More than 335 downloads, you're in the top 10% of podcasts.

More than 795 downloads, you're in the top 5% of podcasts.

More than 3,994 downloads, you're in the top 1% of podcasts.
Factors That Influence Podcast Downloads
What I'm about to say might seem like a paradox, but hear me out: podcast downloads aren't the best podcast success measurement! Yes, getting a million podcast downloads a month is absolutely fabulous. That's undoubtedly a measure of a successful podcast. If I had a podcast with a million downloads, I would feel like I was winning at podcasting. That said, super high download numbers are not the typical podcasting experience. Don't be discouraged if your download number isn't in the millions – or even the thousands. With that in mind, let's talk about some factors that can impact your downloads.
Podcasting is a Long Game
We're all so conditioned to seeing high engagement stats and quick growth in places like Instagram and YouTube, but podcasts work differently. Longer-form content takes more commitment from your audience. While it only takes a few seconds to follow someone on Instagram or double-tap to like their post, it takes 20-30 minutes to listen to a podcast. Conversely, someone can scroll past your reel in about three seconds. When they download and listen to a podcast episode, they're locked into what you have to say for a more extended period of time. It's totally normal to have lower podcast downloads than you might expect if you're used to other types of online content. 
Niching Affects Your Potential Audience
The beauty of nailing down your podcast niche is that you'll be able to appeal to a well-defined audience. By definition, whatever niche you choose narrows your audience to a limited number of people, and that's a good thing. Even if your niche is on the smaller side, your content has a higher chance of being incredibly valuable to "your people." It's just a matter of finding them! Consider how many people might be interested in your topic or niche…and how many of those people are already listening to podcasts. It's not about how many people are listening to your podcast; it's about who is listening.
Episode Topics
Individual episode topics or guests can dramatically increase downloads. If you see an episode topic that triggered a massive spike in downloads, that's your cue to start asking questions and digging a little deeper into how to create more content around those kinds of topics! Deciding on what type of episode content you'd like to create is all about finding out the best way to talk to the audience you already have.
Audience Engagement
Listening app recommendations, word of mouth, and social media platforms are three main ways people discover new podcasts, and those all come from having an engaged audience. Show up on social media with podcast promos and audiograms, ask people to rate and recommend your podcast, and trade guest appearances with other podcasters to grow your audience. Direct response opportunities are also a fantastic way to encourage listener engagement. Invite your audience to join the conversation by using a platform like SpeakPipe to post a link where they can leave voice memos for you to use in future podcast episodes. 
What Analytics to Focus on With Podcast Downloads
Once you set realistic expectations for downloads, taking a closer look at your podcast's analytics can help you make your podcast more appealing, engaging, and interesting for your ideal listeners. You can also find out what's working well, so you can point your podcasting efforts in the right direction for future growth. You can usually find your podcast analytics through your hosting platform. Here's what to look for:
Listener demographics: Who's listening to your podcast? Do they match up with your target audience? 

Episode performance: What's performing well? Does that match your content plan, or do you need to shift gears?

Download trends: How have download rates changed over time? Are people more likely to download at certain times of the day or week? Recognizing patterns can help you understand your podcast growth and when publishing new episodes is best.
Other Ways to Measure Podcasting Success
Podcast downloads are just ONE measure of podcasting success, but you should also consider how your podcast is contributing to your overall business ecosystem to engage your ideal audience and drive more traffic to all of your online platforms. Here are some additional metrics to consider:
Audience engagement: Are you seeing increased comments, follows, likes, and shares on social media? 

Increased website traffic: Are your podcast

show notes

and blog posts bringing new visitors to your website?

Positive listener reviews: Good reviews can boost your podcast's visibility in listening apps and are a strong sign that your audience loves what you're doing!
And there you have it – how to make sense of podcast measurement!
Even small download numbers can be a big win with the right audience and strategy, and there are countless ways to measure your podcast's success. If managing your podcast analytics, downloads, and planning is starting to feel like a full-time job…we get it! The good news is that you don't have to do it alone. Our monthly podcasting services can help you track your podcast analytics and strategize for growth. 
If you'd rather focus on recording incredible content and leave the rest to us, reach out to book our services. Let's grow your podcast together!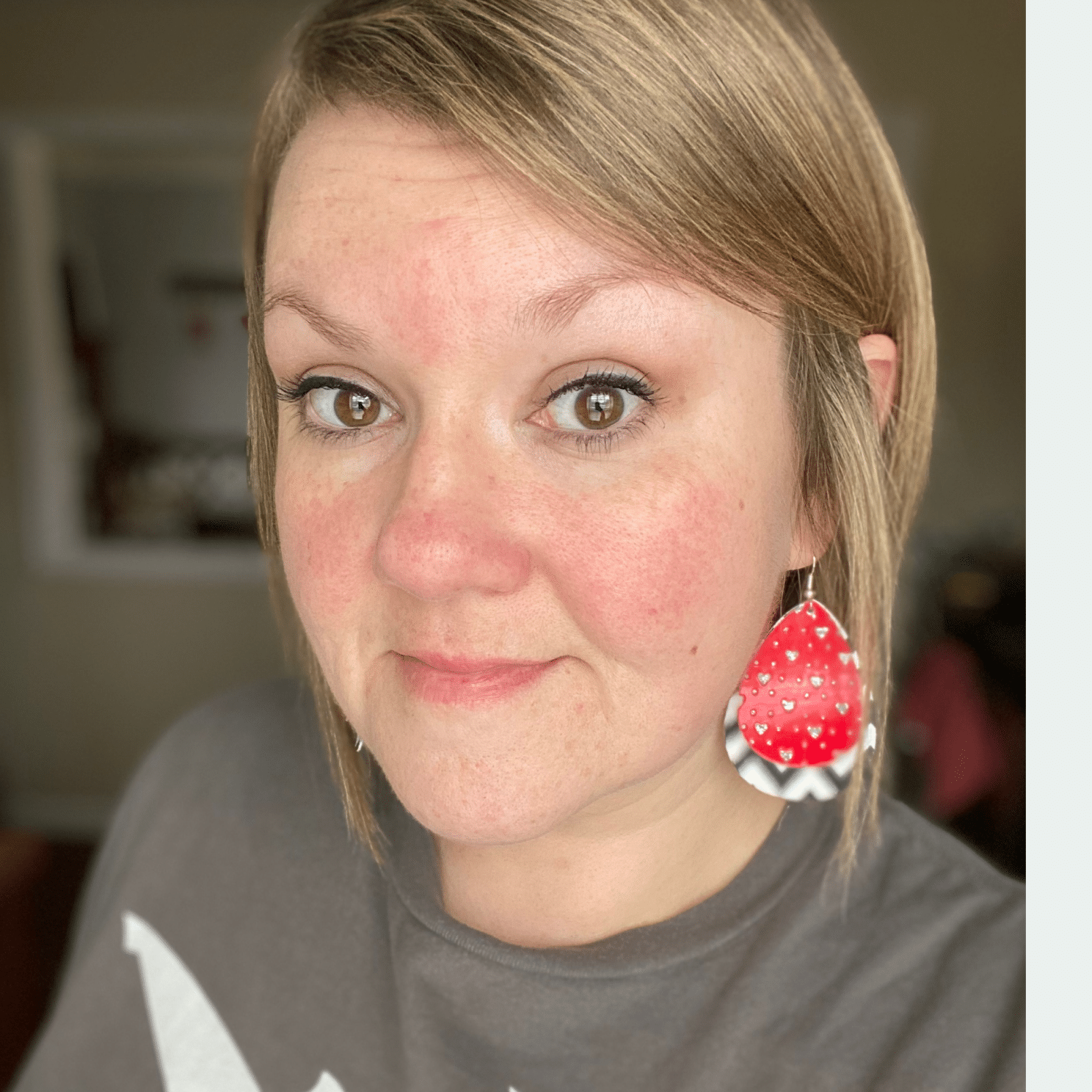 The only thing I love more than binge listening to podcast, is helping you publish a podcast you love!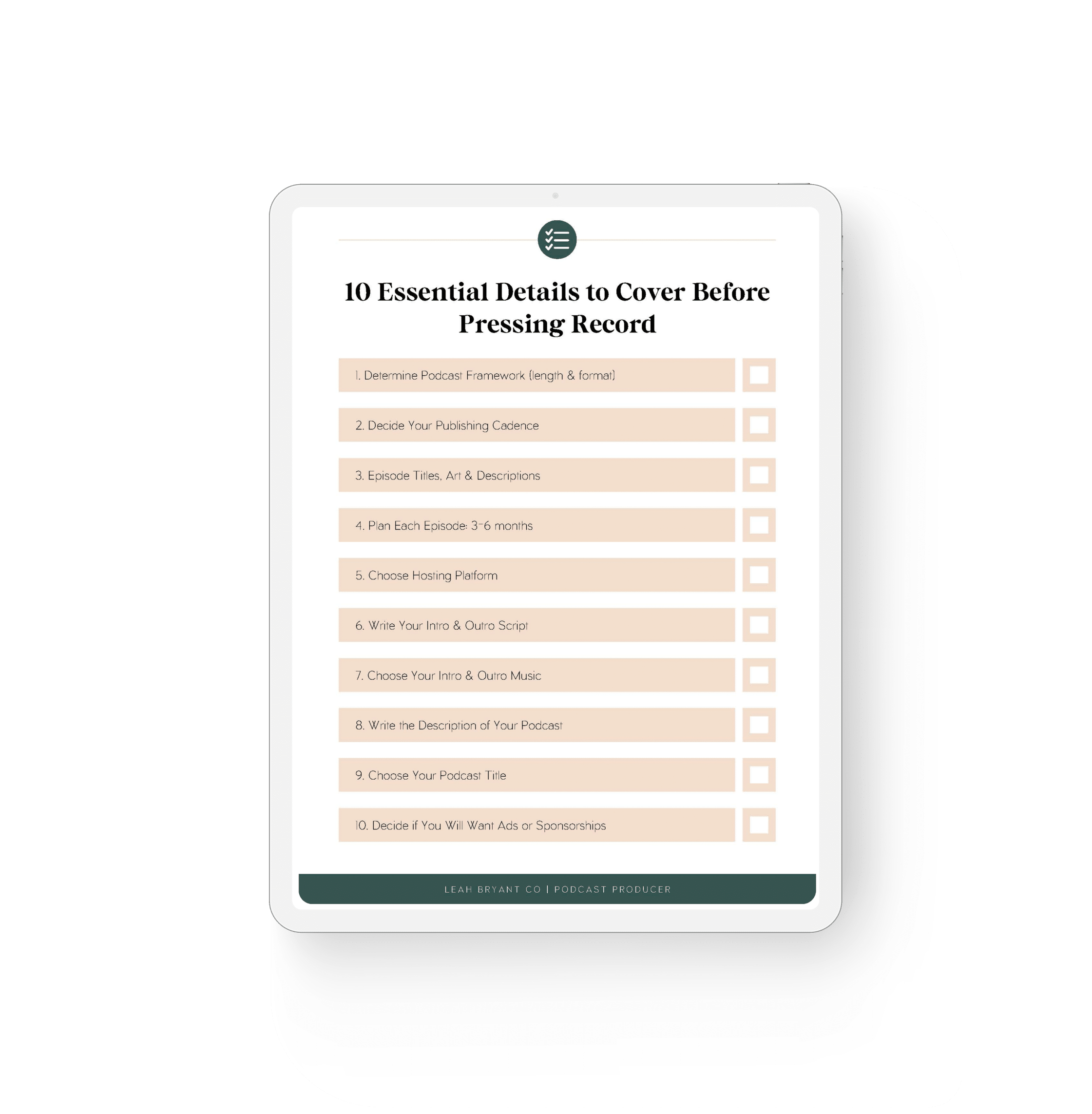 Grab your Podcast Roadmap