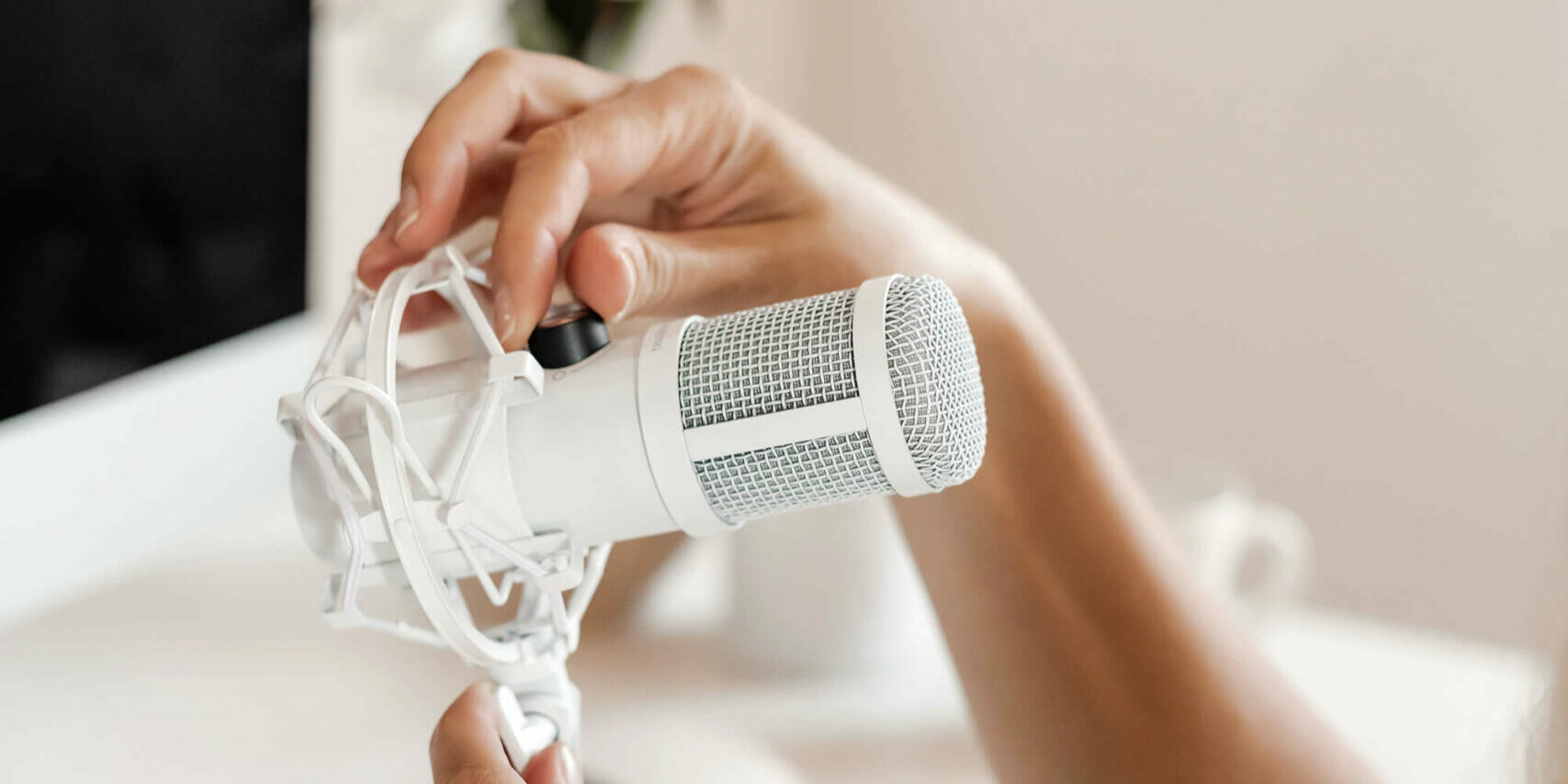 Boost Your Marketing Plan with Guest Podcasting
Whether or not you've started your own podcast, you can still tap into the marketing power of podcasts. The secret sauce? Guest podcasting! Being a podcast guest is a low-stakes, high-impact way to get into the podcasting game. When you record a podcast as a guest, you have the chance to share your expertise to fresh audiences, build brand awareness, and gain experience behind the mic. If you've ever wondered about guest podcasting and how to land a spot as a podcast guest, this post is here to help you find your podcasting bliss!
What is guest podcasting?
It's exactly what it sounds like! Instead of launching, producing, and hosting your own podcast, you can make appearances on someone else's podcast to share your expertise and marketing message with their audience. For podcast hosts, inviting guests means the opportunity to introduce fresh, compelling content and bring more value to listeners. And (bonus!) podcast guests and hosts both benefit from the chance to network and build a relationship with someone they've never worked with before. It's a win-win!
 The benefits of guest podcasting
If you're willing to put yourself out there and be a guest on someone else's podcast, there are a TON of potential upsides. I've listed just a few of them below.
It's good marketing strategy
Guest podcasting gives you the chance to partner with hosts who have similar target audiences to your own. And what's not to love about getting your marketing message in front of a totally new audience full of your ideal client? 
Increase your exposure
The more you show up as a podcast guest, the more brand recognition and credibility you build. Podcasts are intimate, and listeners trust the hosts they show up to listen to! When they hear you on a podcast as a guest, you build instant know, like, and trust with listeners.
Improve your authority
With each guest podcast appearance, you perform the simple act of talking about your expertise to an engaged audience, which cements you in their mind as an expert in your niche. Plus, snagging a guest spot on a podcast is a little prestigious, which automatically adds credibility to your brand!
Engage with a new audience
With a little planning and strategy, you can target guest podcasting slots on podcasts with audiences you want to reach. Even if a podcast has a relatively small audience of 50-100 listeners, it's worth reaching out. Imagine speaking to a room of 50-100 of your ideal client – that's marketing gold!
Build relationships
Most podcasts you'll set your sights on are adjacent to your niche and have a similar ideal client. When you commit to that podcast as a guest, it's also potentially the beginning of a beautiful friendship with the host (who has their own following in a similar niche.) Building those personal connections can open up the door for dozens of future opportunities for collaboration.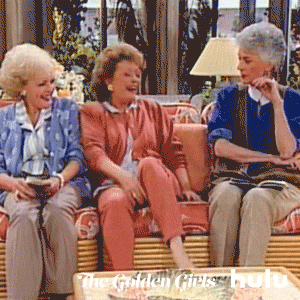 Humanize your brand
There's power in putting a voice behind a name! When you show up as a podcast guest, sharing relatable stories and interacting in a genuine way, it makes a lasting impression that cements your brand in the mind of listeners.
Build more backlinks
This one's a little techy, but if SEO and keywords are king, backlinks are queen when it comes to building authority on search engines like Google. Typically, podcast hosts will feature each episode's show notes and description on their website and the major podcast streaming sites, complete with backlinks to your website and social profiles. All those links have the power to give you more SEO authority. 
Gain new leads
Of course, with any podcast guest appearance comes the opportunity for a promotion! Any time you invest time in guest podcasting, you get in front of potential clients who might be thrilled to hear about your services or your next launch. 
Guest podcasting is a minimal effort with maximum results
Ultimately, it's a quick and easy way to get your brand into listeners' ears, ASAP. While blogging, YouTube, and launching your own podcast are fabulous for marketing efforts, they can also take quite a bit of time to produce. 
As a podcast guest, all you have to do is show up prepared to talk about a topic within your zone of genius. You don't have to worry about the editing, marketing, and promotion of tons of episodes or worry about walking through the steps of creating a successful podcast. As long as you have a mic, headphones , and a solid topic, you're golden!
How to do a podcast as a guest?
Generally, there are two ways to go about guest podcasting. The first is to be invited onto a podcast by someone you already work with or who admires your business. On the flip side, you can do some market research and pitch yourself to podcasts as a potential guest. 
How much do podcast guests get paid?
In money? Typically zero dollars. But the good news is you get paid in free publicity! It's hard to put a price on the value of expanding your audience, building new connections, and gaining credibility…but it's definitely going to be a net positive for your brand.
How do podcasters get guests?
Some of the time, hosts will invite someone they already know or recruit a well-known personality to make an appearance as a podcast guest. Other times, they'll choose guests from people who have reached out to pitch themselves. If there's a podcast you really want to be a guest on, try pitching!
How do I pitch myself as a podcast guest?
Go to a podcast's main website or Instagram profile to find contact information. From there, you can reach out to the host and pitch yourself as a potential guest. Be sure to include a few potential topics you're ready to speak about and why you think you'd be a great fit for their podcast.
If you want a structured, strategic path to podcast pitching success, check out the Get Pod Famous Course by the Podcast Effect (my side project!)
How to find a podcast guest
Finding the right guest hosts for your podcast can be tricky! If your podcast already has some traction and a good reputation, you might be able to book some guests from incoming pitches. However, if you have a specific type of guest or particular people in mind, you might need to pitch your podcast directly rather than waiting for them to contact you. Putting yourself out there is the best way to grab the guests you're hoping to book!
Want to find podcast guests on easy mode?
Download our podcast guest email templates! We'll walk you through every step of booking podcast guests, from the first invitation to the post-recording thank you email.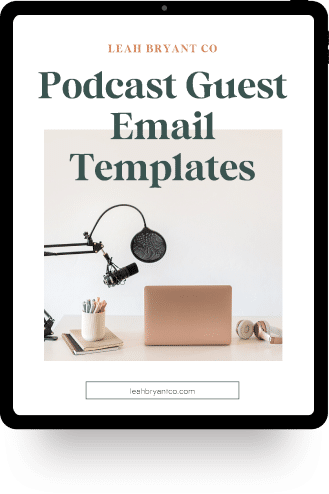 Get ready to have all your guests booked!
These email templates will have you well on your way to filling up your guest episodes as well as...
*This post contains affiliate links, so I may earn a small commission when you make a purchase through links on my site at no additional cost to you.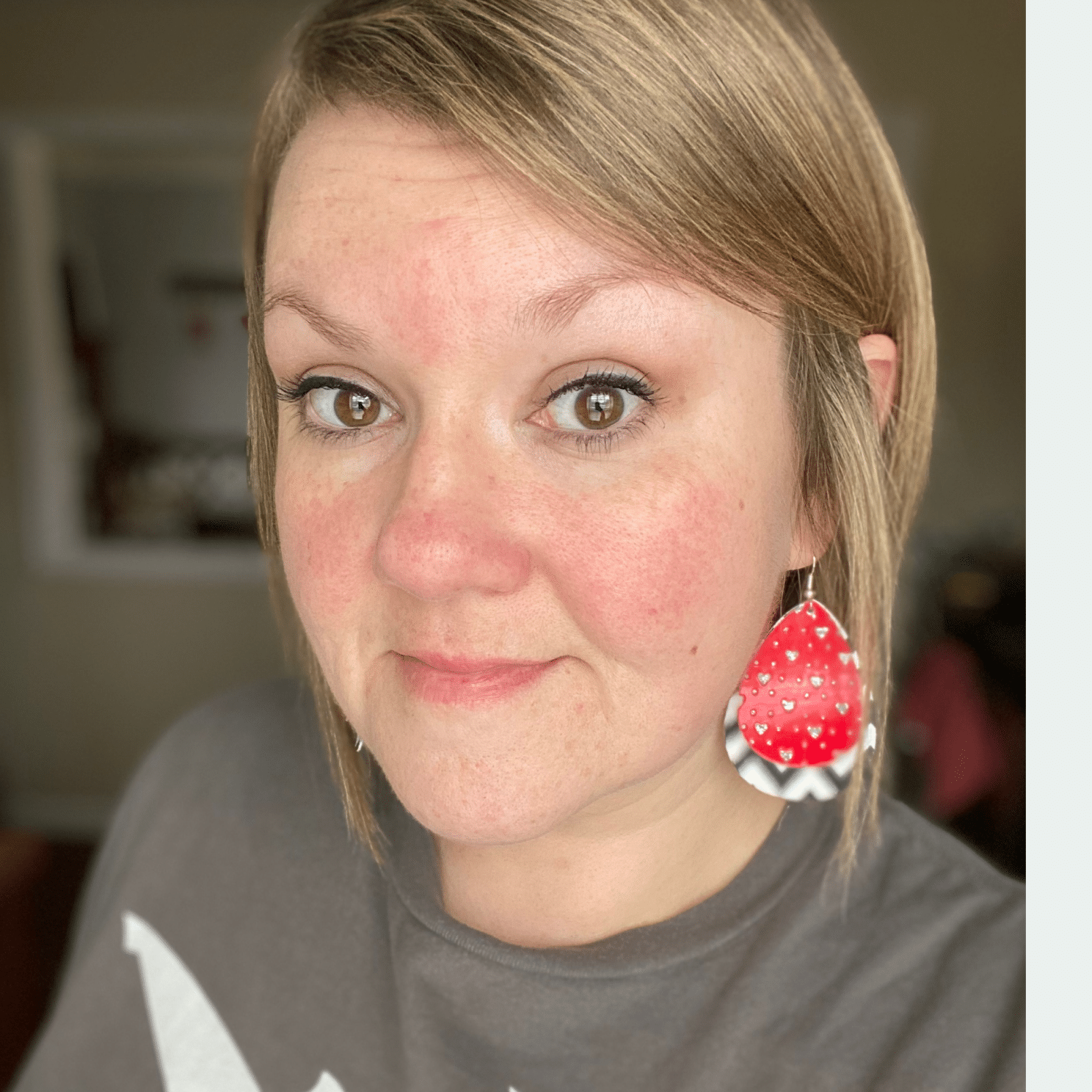 The only thing I love more than binge listening to podcast, is helping you publish a podcast you love!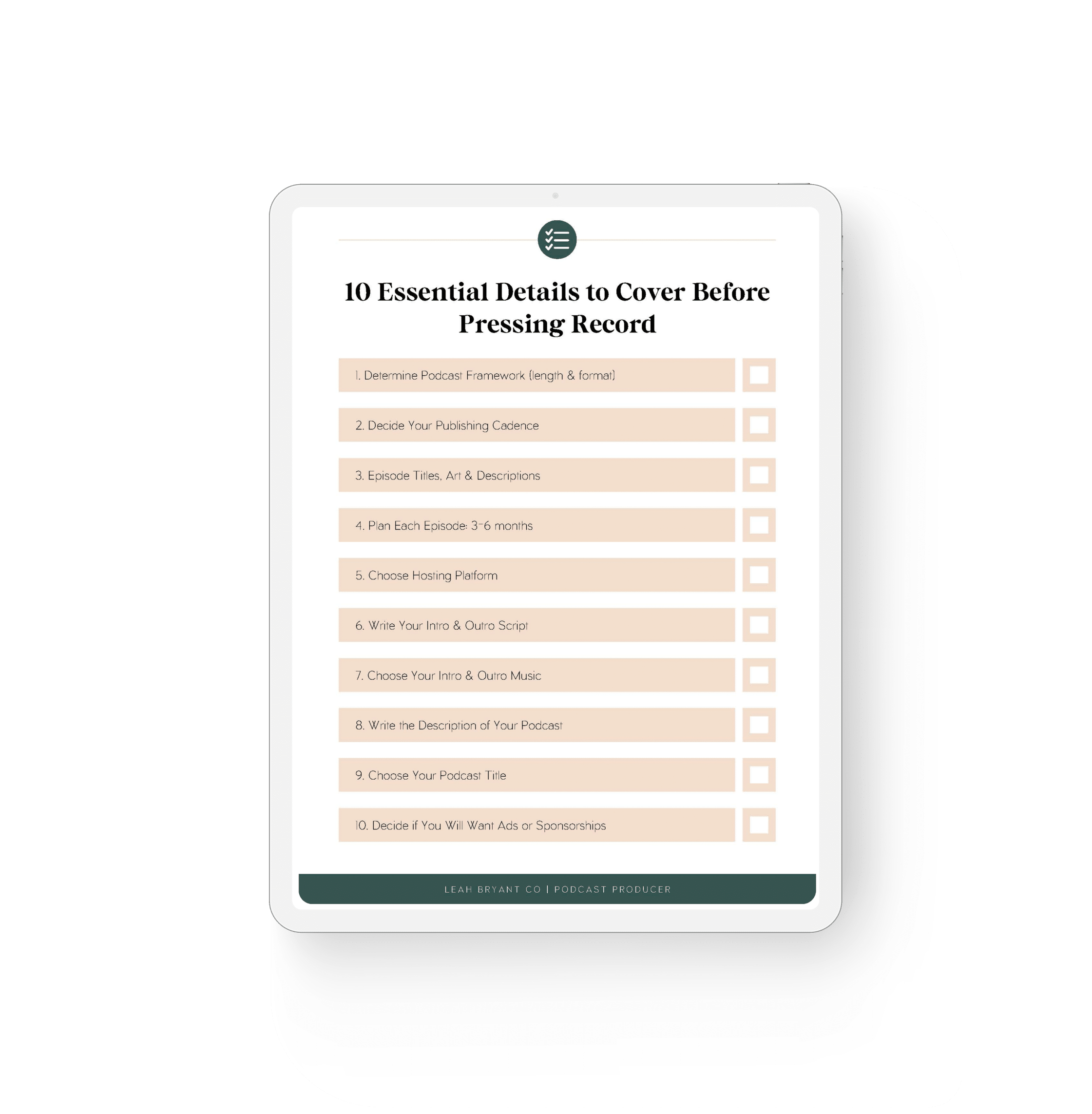 Grab your Podcast Roadmap